Chris Marlon, and Vern talk about nothing and much more.
New/Underground Songs Reviewed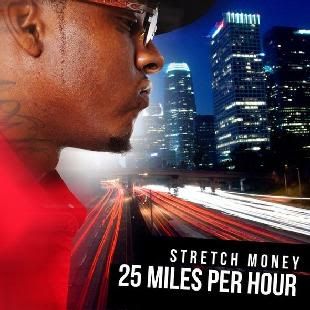 Stretch Money – Smile
Eric Biddines – The Frozen Lake
J57 ft Koncept PUlp Fiction
Kid Famous ft T.Mills, Shad Star – Anonymous Girl
Chramingly Ghetto The Shot heard around the World
Intro: DMX – Get at me Dog
Outro: DMX – Slippin
Blog: sportsbeermusic.com
Twitter: @sportsbeermusic, wknd_alkey, @chrisnickerson, @vernonbest @marlonarrington
Email: chris@sportsbeermusic.com
voicemail – 919-410-7480
Podcast: Play in new window | Download
"Music for the Masses", produced by Strada, is the 2nd single off Wordsmith's upcoming "King Noah Mixtape" hosted by Power 105′s DJ Envy. With an acoustic feel and an infectious melody; Word continues to show the songwriting skills that garnered him an ASCAPLUS Award this year.
Podcast: Play in new window | Download
is the long awaited 9th album from The Foo Fighters. It drops tomorrow, 4/12/11. Catch them perform Live on Letterman tomorrow at 9PM here.
Tracklist
2 Rope – Track available for download now
Anyone catch their Documentary – Foo Fighters: Back and Forth? Didn't come to my neck of the woods. Sad really, we are constantly dissed here in Raleigh.
How would you like them to play a concert in your garage? Enter here and if you win, INVITE ME PLEASE!
Available for download on iTunes, Amazon and FooFighters.com
Dope lyrics over dope beats. That was my first impression when I played King Mez' s latest offering. When King Mez stopped by for our Jan 27th podcast he talked about "The King's Khrysis" EP and how he felt that it was so different from "The Paraplegics". After checking it out, one thing remained the same. King Mez brought the heat.
From the opening track Khrysis' production grabs you. When I listen to a song for the first time no matter what the genre; hip-hop, pop, or rock I listen for the beat first. And this one did not did not disappoint. The sample on "Reaching Out" set the tone for the EP. I was hooked. I may be a little biased as this is the type of hip-hop I grew up with and love. But this song takes me back. The beat alone will keep this song on repeat. Throw in passionate and emotional lyrics by King Mez and you have a great song. King Mez reaches down to a personal place to make this a solid opening track.
Being from North Carolina, I am not sure I can get tired of listing to people represent our area. "From the South" (ft. Thee Tom Hardy, Sean Boog & DJ Flash) does a great job of showing that great hip-hop can come from North Carolina. Sean Boog and Tom Hardy back King Mez up on this track about being from the south. This is a song that I am sure will be played all summer long.
The King's Khrysis EP is a must listen. The production is top notch. The samples are different and fresh. From now on when I see Khrysis' name attached to a project I will make it a point to check it out. King Mez has put out another quality project. His word play and passion for the rap game puts him above his peers.